Introduction
If you have been hearing more and more about kratom and its benefits from your friends and coworkers, you are not the only one. Kratom is becoming popular for many wellness enthusiasts looking for natural ways to improve their daily lives. In this blog, we explore the reasons why people love kratom and the ways they utilize its versatile benefits.
What is Kratom?
Kratom or ketum is a natural herb also called Mitragyna Speciosa and is available as a dietary supplement to enhance the daily functioning of the human mind and body. Mitragynine, the most potent alkaloid in kratom along with other alkaloids such as 7-Hydroxymitragynine, Paynantheine, Speciogynine, and Speciociliatine, create unique effects – usually stimulating or relaxing based on various strains and serving sizes.
What are the traditional uses of kratom?
Kratom powder is indigenous to the rainforests of Southeast Asia in places such as Indonesia, Thailand, Malaysia, Myanmar, and Papua New Guinea. Research has found centuries-long use of kratom by the local natives, particularly the field laborers who chewed raw kratom leaves or boiled kratom leaves into tea. The kratom plant helped these locals work long hours with less mental and physical fatigue, and increased productivity, agility, and stamina.
Why Do People Use Kratom?
Use of Kratom for Relaxation
Kratom alkaloids elevate the mood while also having calming effects on the body and mind. Other than Mitragynine, lesser-known alkaloids like Paynantheine promote relaxation and sleep.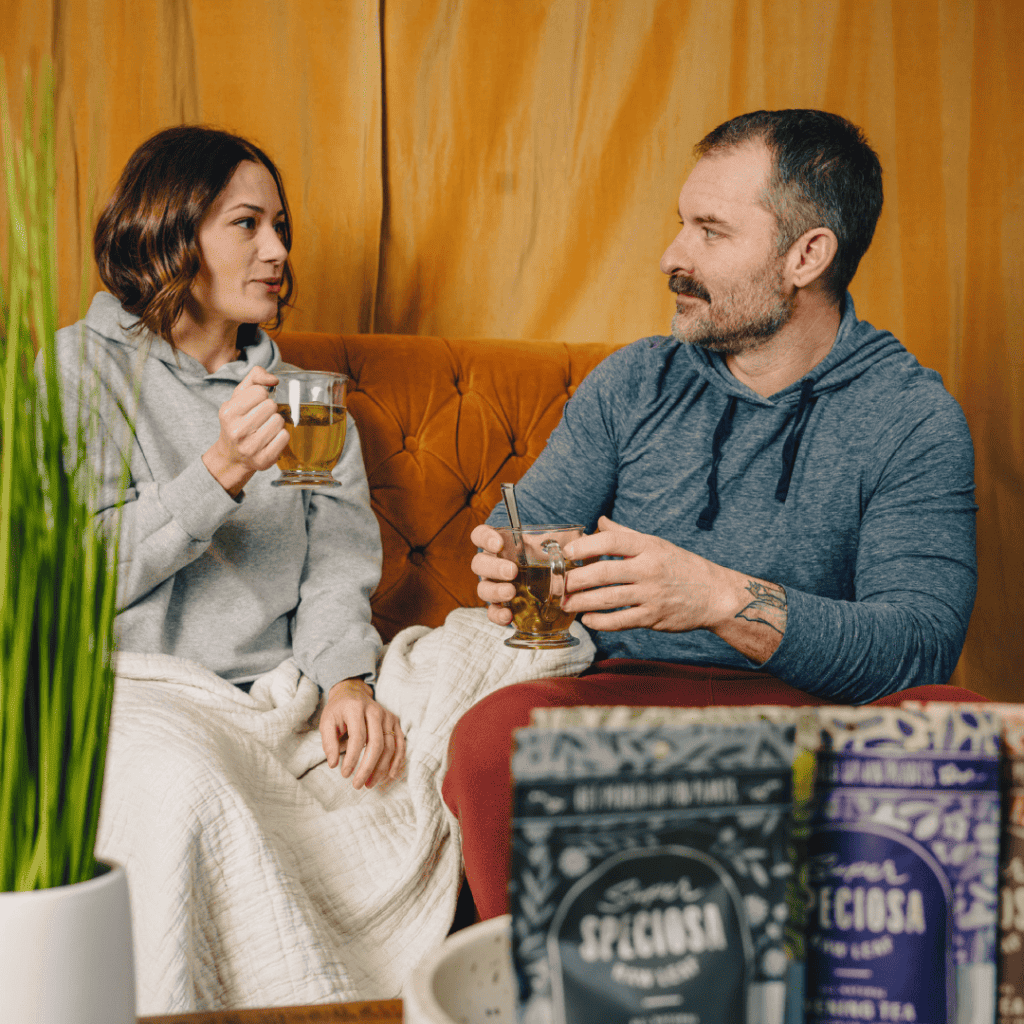 This soothing relaxation boosts recovery after arduous physical activities, chills out the mind after long days, and dials down the stress of daily life.
If you occasionally feel restless and suffer from poor sleep, kratom's relaxing effects can lull you to peaceful sleep. Many users are also considering kratom as a replacement for other natural sleep aids such as melatonin, cannabis, CBD, and valerian root.
Hear it from Super Speciosa's Verified Buyers
"I prefer red strain kratom, sometimes with a touch of green, and have tried multiple red strains. But this Red Bali, has an alkaloid profile that fits my preferences for sure. It says rest and recovery and it certainly fits that description."
"Red Maeng Da is my favorite strain for sleeping. It's very calming and chill. It also makes me have the wildest dreams…which is always fun. I always feel good after sleeping with this stuff. Highly recommend. Or even just sitting on the couch after a long day of work watching tv."
"I would say Cherry Bomb Calm is perfect. I've only had 1 serving and it was great. It had very subtle effects that felt great. A relaxing calming peaceful feeling that lasted about 3 hours. It came on subtle and left subtle. It tasted like cherry with mint in it. I could hardly taste the Kratom at all."
"Red Borneo makes it easy to relax after I get wound up from work and come home and makes sleeping easy."
"Calming/relaxing effects were solid after a long work day and commute."
"I actually do the toss and wash method, and even the Kratom tastes good! I love Red Borneo for nighttime to relax."
"Kratom Evening Tea Blend is perfect when I am having a hard time falling asleep."
Kratom as a Tool for Focus
When it comes to increasing productivity, kratom can be immensely useful in enhancing focus and concentration needed for long working hours. Many kratom users report kratom helps lift the mental fog boosting clarity of mind and focus. Some users also say kratom helps them stop procrastinating and dial down on distractions in their daily life.
Many kratom users are now opting for kratom as a replacement for coffee. While stimulating, the side effects of coffee such as jitters and the dreaded caffeine crash can be difficult to cope with. Kratom's effects on the other hand are long-lasting ranging from 3-5 hours and fade off gentler than coffee.
Hear it from Super Speciosa's Verified Buyers
"White Maeng Da is my favorite thing for mornings. This and a cup of coffee, and my morning is beautiful and positive. Even when the world is trying to take a dump on me." – Anonymous
"White Thai gave me great focus and even a meditative heightened sense of pleasure and well-being."
"I love Signature Reserve. It is just what I need to make it through my day when I start to hit a wall and need an extra boost."
"The Green Bali is a very smooth experience overall, excellent for lasting energy and taking tasks to the next level."
"I drink this before my first cup of coffee takes away the fog." – Richard K.
Kratom for Energy
Many individuals turn to kratom as a natural energy booster to combat fatigue and increase their overall alertness and vitality. Many users report feeling a surge of energy and improved physical endurance after consuming kratom.
Many kratom users lead busy lifestyles or engage in physically demanding activities. Whether it's tackling a demanding workday, hitting the gym, or simply needing an extra push to stay productive, kratom's energizing benefits bring positivity, optimism, and renewed vigor for life.
Hear it from Super Speciosa's Verified Buyers
"Signature Reserve is by far the best I have tried. I only need 3 capsules and within 45 minutes I get a boost in energy" – Lisa B.
"My experience using this signature reserve is amazing! The amazing energy kick you get with staying focused & mellow. It helps me get through long work days & weekends as well." – Cristian T.
"Green Maeng Da is a good one on the way to the gym. Nice during the day working energy too." – Casey J.
"This Green Malay gives a nice calm feeling with good energy. Nice balance!" – Anonymous
"Green Bali gives me the energy I need." – Kathy C.
"White Thai is my favorite strain! It gives me energy and makes me feel so wonderful!!!" – Kara C.
Why Do People Use Super Speciosa's Kratom?
About Super Speciosa
In 2016, our founders, Ken and Aaron, started Super Speciosa with a vision of 'kratom with a conscience', committed to providing high-quality, safe, and clean kratom products. Super Speciosa built a quality system from scratch, tailored specifically for kratom, to ensure the delivery of the best possible product to their customers.
Our pioneering approach includes the use of QR codes linked to up-to-date lab results for transparency and the grading of kratom based on the mitragynine content, providing customers with clear and accurate information about what they're purchasing.
Always open to feedback and dedicated to continuously improving our products and services, we value and appreciate each and every customer, and thousands of customer reviews on our product pages reflect our premium kratom products. Read the full story.
Super Speciosa's Kratom Strains
Super Speciosa's Red Vein Kratom Supplements
Super Speciosa's Green Vein Kratom Supplements
Super Speciosa's White Vein Kratom Supplements
Super Speciosa's Customer Reviews
"Super Speciosa has the best Red Maeng Da I have ever had. I've tried over 20 different vendors and no one compares to Super Speciosa. I was lucky these guys were the first company I ever tried because I'll be a customer for life."
"I received my kratom in a quick and timely fashion and was immediately blown away by the outstanding quality of Super's Red Bali. As a fan of the more relaxing aspects of kratom, I have to say that this strain is amazing."
Potential Risks and Side Effects of Kratom
Super Speciosa urges everyone to use kratom safely as it has not yet been approved by the U.S. Food and Drug Administration (FDA) as a dietary supplement or for medical use.
Heavy use of kratom may lead to side effects such as nausea, drowsiness, constipation, itchiness, headache, frequent urination, or weight loss.
Taking kratom in combination with other substances is also potentially dangerous. If you are on medication, make sure to consult your healthcare provider for medical advice. Kratom is also not suitable for women who are pregnant or breastfeeding.
Kratom supplements are not intended to self-treat, help with opioid withdrawal symptoms or manage opioid addiction or cravings in which case FDA-approved therapies for mental health or addiction treatment options should be pursued.
Frequently Asked Questions about Kratom Use
Is it safe to use Kratom?
As long as kratom is consumed responsibly and as directed on the label, kratom is safe to use. Super Speciosa's recommended serving size is 2.4 grams per serving which roughly equals 1 teaspoon, 5 capsules, or 8 tablets.
How do I determine the right strain and serving size of Kratom for me?
The best way to choose the right strain for yourself is through trial whether you are using kratom for relaxation or energy. Through our Powder Flight, you can try a little bit of every strain such as Red Maeng Da, Red Bali, Green Bali, White Maeng Da, and White Thai.
Can Kratom be used daily?
Yes, kratom can be used regularly as long as it's consumed within the recommended serving sizes and responsibly as directed on the label. However, over time it may gradually feel less effective. In such cases, reducing your serving size or taking a tolerance break is recommended.
Are there any potential side effects of using Kratom?
Heavy use of kratom may lead to side effects such as nausea, drowsiness, constipation, itchiness, headache, or weight loss. Kratom addiction or kratom withdrawal can feel similar to that of caffeine.
How do I ensure the quality of the Kratom I purchase?
At Super Speciosa, you can scan the QR code on any of our kratom products to see the lab results and COA.
What is the legal status of kratom?
Kratom is not legal everywhere in the United States of America. In some states, cities, and counties, it is a scheduled or controlled substance and The U.S. Drug Enforcement Administration (DEA) has listed kratom as a "drug of concern". Super Speciosa doesn't ship to any address where kratom is illegal.
States where kratom is illegal: Alabama, Arkansas, Indiana, Rhode Island, Vermont, and Wisconsin.
Cities and counties where kratom is currently illegal: Sarasota County, FL, Union County, MS, San Diego, CA, Jerseyville, IL, Oceanside, CA, and Ontario, OR.
Visit ProtectKratom.org to learn more about kratom legislation or support the American Kratom Association actively working to protect access to kratom.
Is kratom safe for pregnant women or children?
No. Kratom is also not suitable for pregnant women or children.
What are the best ways to store kratom?
Super Speciosa's kratom products have been tested to remain fresh for up to 2 years. However, proper storage is essential to avoid any loss in potency. Keep your kratom away from direct sunlight, dampness, and moisture. Also, store your kratom in airtight containers such as glass jars or plastic bags.
How long does kratom stay in your system?
The half-life of kratom is 24 hours and can be detected for up to 5-6 days.